Why Google is my boss? This is because I rely much on Google Page Rank to make money all the while. What is Google Page Rank? It is the type of ranking given by Google and it is based on the number of links pointing to your website/blog. The more back links you have the higher your PR will be.
I have been looking around recently and reading some articles about Page Rank regarding on how to increase Google Page Rank.
My Frequent Tactics To Increase Page Rank
Exchanging Link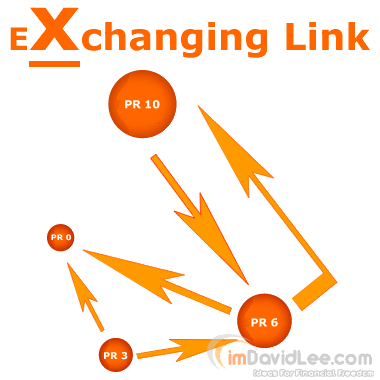 Gaining links from relevant blog could be the most frustrating tasks. It is very easy to find but difficult to obtain links from. If that person won't simply exchange link with you, then you may try to request exchange review, which make a review on their blog, and your readers will move attention to their blog. In the end, they can get good traffics too.
When looking for link partners don't just link with websites that have higher PR. Link with anyone as you can even their page rank is 0. Google doesn't look at your backlink's page rank to determine what yours is going to be. It simply looks at number of backlinks you own.
So if a website with PR 10 decided to link to a website that was just created and has a PR 0, then the page rank wouldn't increase even though got linked from PR 10 because it only have that one backlink.
Now what I am doing now is try to get valuables backlinks, and all the SEO techniques, preparing for the day of Google Page Rank update again! As far as I know, it will update almost every three months. So, wait and see ya !!!