Most of the blogger also have an interest in increasing their web site or blog traffics. In this article I am going to show you my blog traffic using Google Analytics. Increasing traffic to your web site or blog is probably the most toughest part to achieve. Building a web site or blog indeed has its own challenges; however, what normally people achieve is that they can build a very nice site but fail to get traffic to it.
Last time when I just started blogging, I also encountered a lot of issue and sometimes fall into 'blogging sick' as lacking of idea 'what to blog' next. Besides, I also suffer a lot when doing Internet marketing for my personal blog. But now these kind of serious problems no longer exist and I feel so happy with my daily result, somemore I can predict how my traffics is going to boost in near future.
I tend to narrow my traffic results in 1 month which is 30 days period.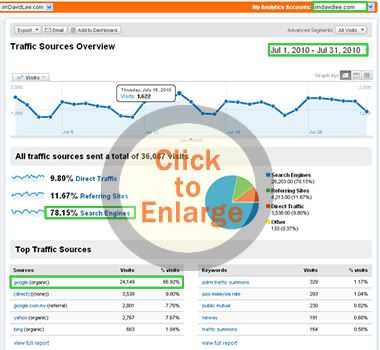 Where are my insights?