2 days ago, my friend Thian Thian come to visit me and from the conversation, i only know that she is working in CIMB bank now and provides me the latest information about the CIMB newly launched product – "Go for Gold" which is a nationwide deposit campaign. I never heard about this campaign before but I am eager to get more details from her, she said that you would stand a chance to win the prizes if you make deposit with CIMB Bank.
She also explained to me that with every incremental deposit of RM1,000 during the campaign period, you will entitled to get 1 entry for the contest.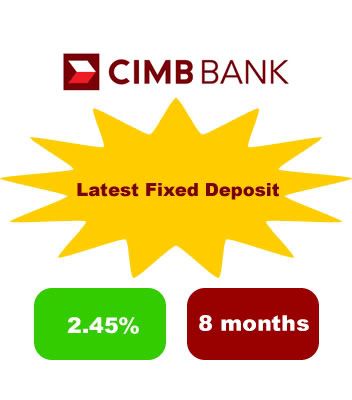 As an fixed deposit account holder, they will enjoy added bonus during this campaign period, customers will get the interest of 2.45% per year on their 8 months fixed deposit placement. For me, the idea is very simple which encourage more people to deposit in bank; the more they put into fixed deposit the higher chances of winning.
CIMB "Go For Gold" Campaign