Basically, both are the Mortgage Life Insurances which pay off the outstanding loan balance in the event that the borrower dies or suffers from total and permanent disability before the loan is fully settled.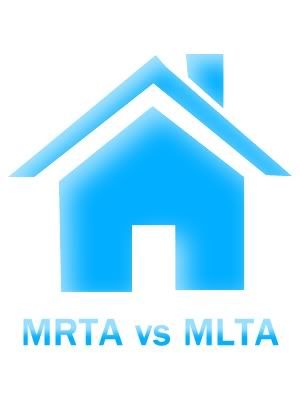 MRTA known as Mortgage Reducing Term Assurance whereas MLTA is Mortgage Level Term Assurance. Normally, it can be purchased from any banks. MRTA is an insurance policy and has become a common and acceptable policy that adds to your mortgage loan. The premium is paid upfront in one lump sum.
The borrower can choose the amount and tenure of the coverage. The amount of premium will be determined by his age mostly. To the borrower this is relatively a hassle free, affordable and necessary policy.
However, MRTA has a reducing premium over time, as you pay your loan, the amount you owe the bank would reduce and the amount you need to be insured for would also be reduced. So, for me it is an expense item as you don't get a single cent out of it in the end.
MLTA is slightly different from MRTA as it offers an alternative for a borrower who is looking for a life insurance which offers protection, savings and returns.
The premium is paid on a monthly, quarterly, half yearly or yearly basis and the policy holder can choose to have a wider coverage other than death and total and permanent disability.
Below is the comparison between MLTA vs MRTA: